Become a School-Based Coordinator
All it takes is one hour a week to change a life!
School-Based Coordinator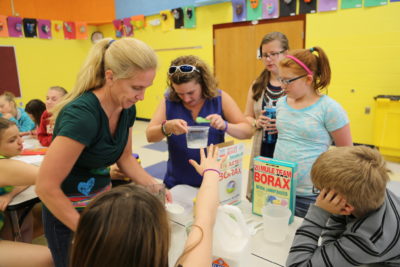 Are you ready to change the life of a child?  Does the idea of watching relationships develop, having summers free, and being able to mentor both high school and elementary school students sound fun and exciting? If so, School-Based Coordinating may be the perfect volunteer opportunity for you!
School-Based Coordinators are kind and trustworthy adults who oversee our weekly programs at schools and community centers (such as the Bangor Boys & Girls Club and Gardiner Boys & Girls Club.) Big Brothers Our School-Based Mentoring program provides a structured setting and the equipment (such as games, craft supplies, sports equipment, snacks) for our matches, as well as on-site support. Our Coordinators help matches form trusting bonds with one another by providing support and ensuring child safety. In addition, our agency provides ongoing support to Bigs and Littles throughout the course of each match to keep their mentoring friendship going strong.
Each mentoring location has 1-2 Coordinators that attend, oversee and supervise the weekly match meetings to ensure match quality and child safety. Coordinators arrive early each week to greet all Bigs and Littles, ensure set-up and clean-up of meeting supplies and snacks, facilitate group match activities if appropriate, and coach Bigs as they navigate their relationships with their Littles. Coordinators have regular weekly communication with BBBSMM staff to discuss match meeting and site logistics, attendance, successes, issues and concerns.
What it requires:
1.5 hours a week (roughly, the program lasts one hour, and Coordinators arrive a little early and stay a little late)
The ability to serve weekly from mid-October through mid-May
Patience, friendliness, trustworthiness, and a sense of fun
Weekly communication with BBBSMM staff
An interest in supporting and mentoring youth!

Our School/Site Programs
(and the schools our High School mentors come from)
Kennebec County:
Boys & Girls Clubs of Kennebec Valley (Gardiner Area High School)
Gilbert Elementary School (Cony High School)
Atwood Primary & Williams Elementary (ShineOnCass Programs: Messalonskee High School)
Alfond Youth Community Center (ShineOnCass Program: Messalonskee High School, Winlsow High School, Waterville Senior High School and Lawrence High School)
Somerset County:
Margaret Chase Smith & Bloomfield Elementary (Skowhegan High School)
Lincoln County:
Great Salt Bay Community School & Nobleboro Central School (Lincoln Academy)
Miller School (Medomak Valley High School)
Boothbay Elementary (Boothbay Regional High School)
Knox County:
Warren Community School (Medomak Valley High School)
South School (Oceanside High School)
Camden-Rockport Elementary (Camden Hills Regional High School)
Waldo County:
Lincolnville Elementary School (Camden Hills Regional High School)
Leroy Smith & Wagner Middle School (Hampden Academy)
Penobscot County:
Bangor Boys & Girls Club  (Husson University)
Leonard Middle School, Lewis Libby, Old Town Elementary, Old Town Rec Center & Old Town YMCA (University of Maine)
Androscoggin County: 
Connors Elementary (Bates College)
Washburn Elementary (Edward Little High School)