In the News
Bigs with Badges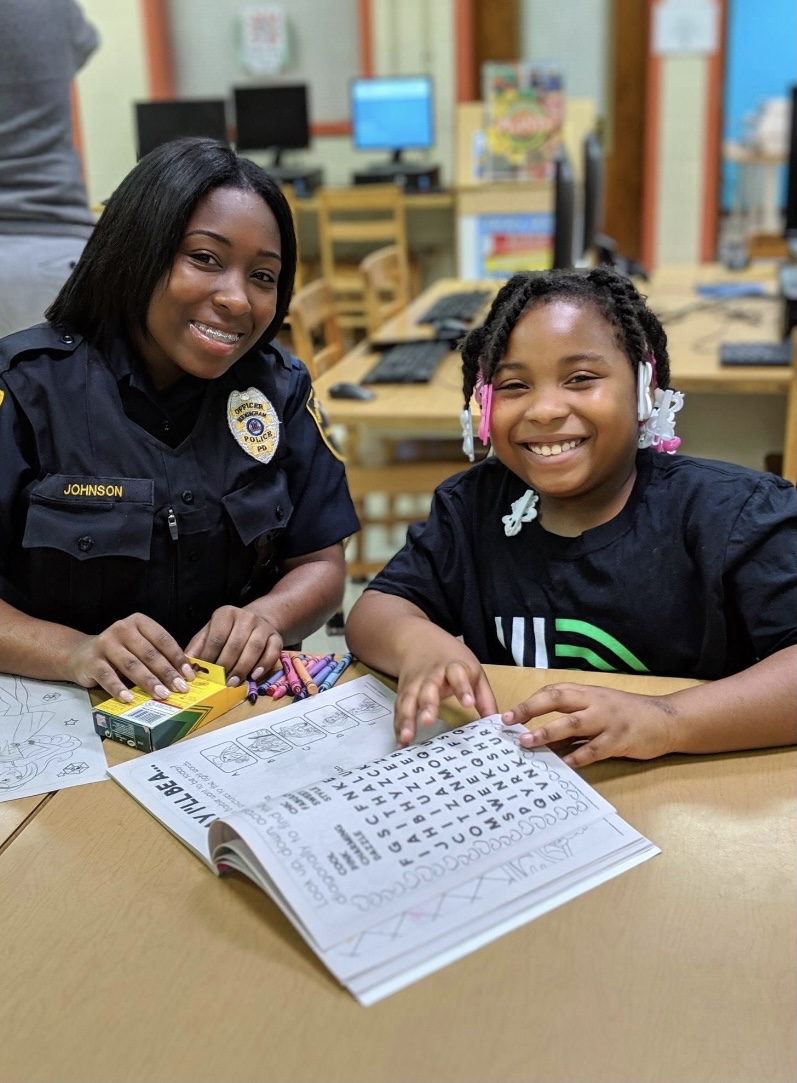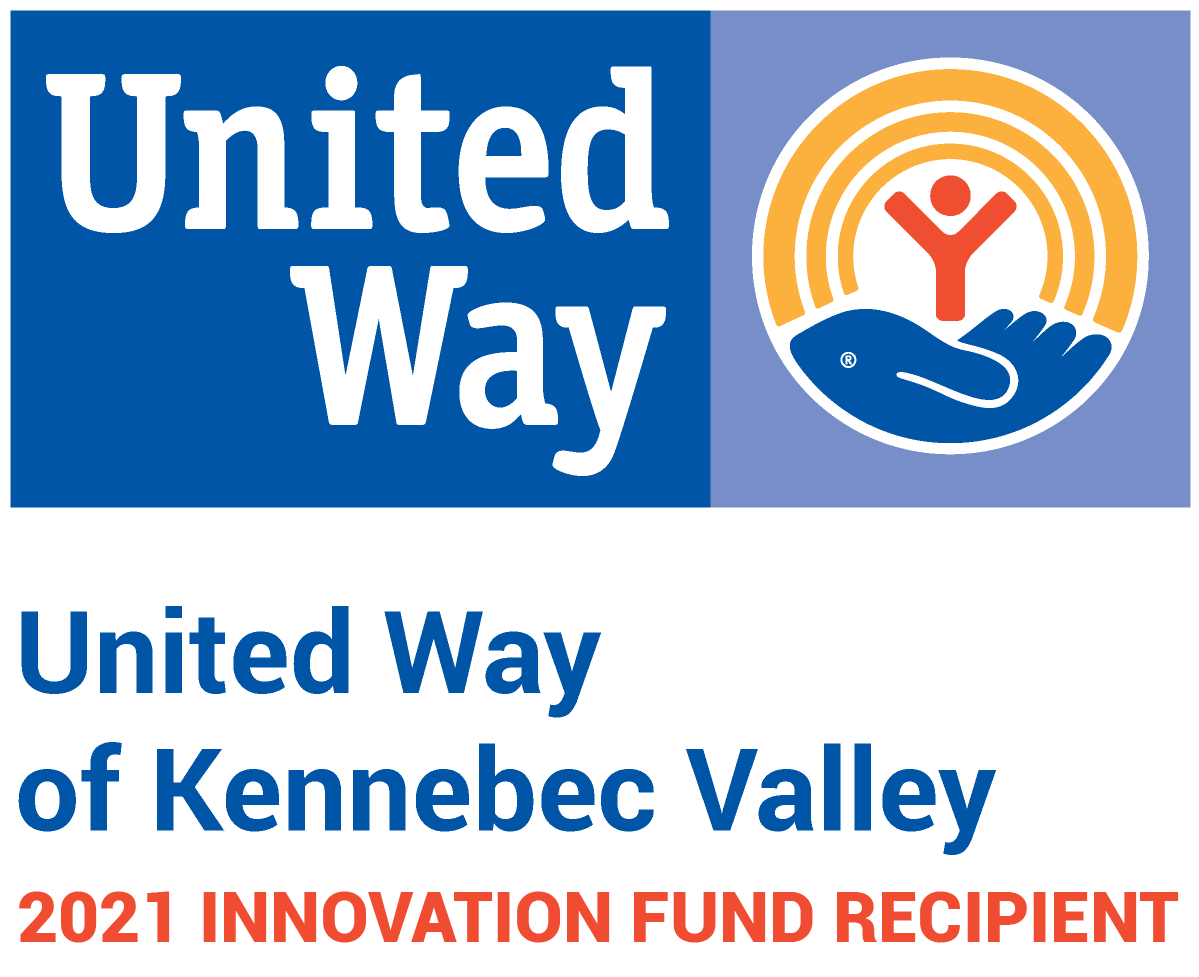 Big Brothers Big Sisters of Mid-Maine has received a $30,000 Innovation Grant from United Way of Kennebec Valley to help launch a new program that links local law enforcement one-to-one with Augusta youth. The new program, Bigs with Badges, is a partnership matching students from Sylvio J. Gilbert Elementary School with Augusta Police Department law enforcement and first responders in long-term relationships that support local kids facing adversity.  Learn more about this exciting new program!
BBBSMM Bigs & Littles in the Stands at Super Bowl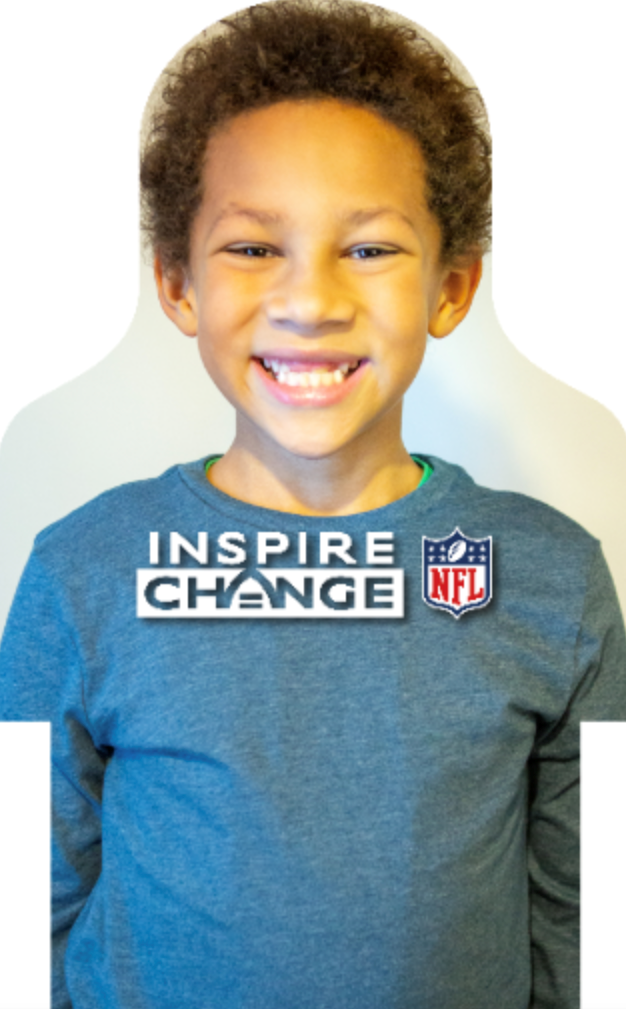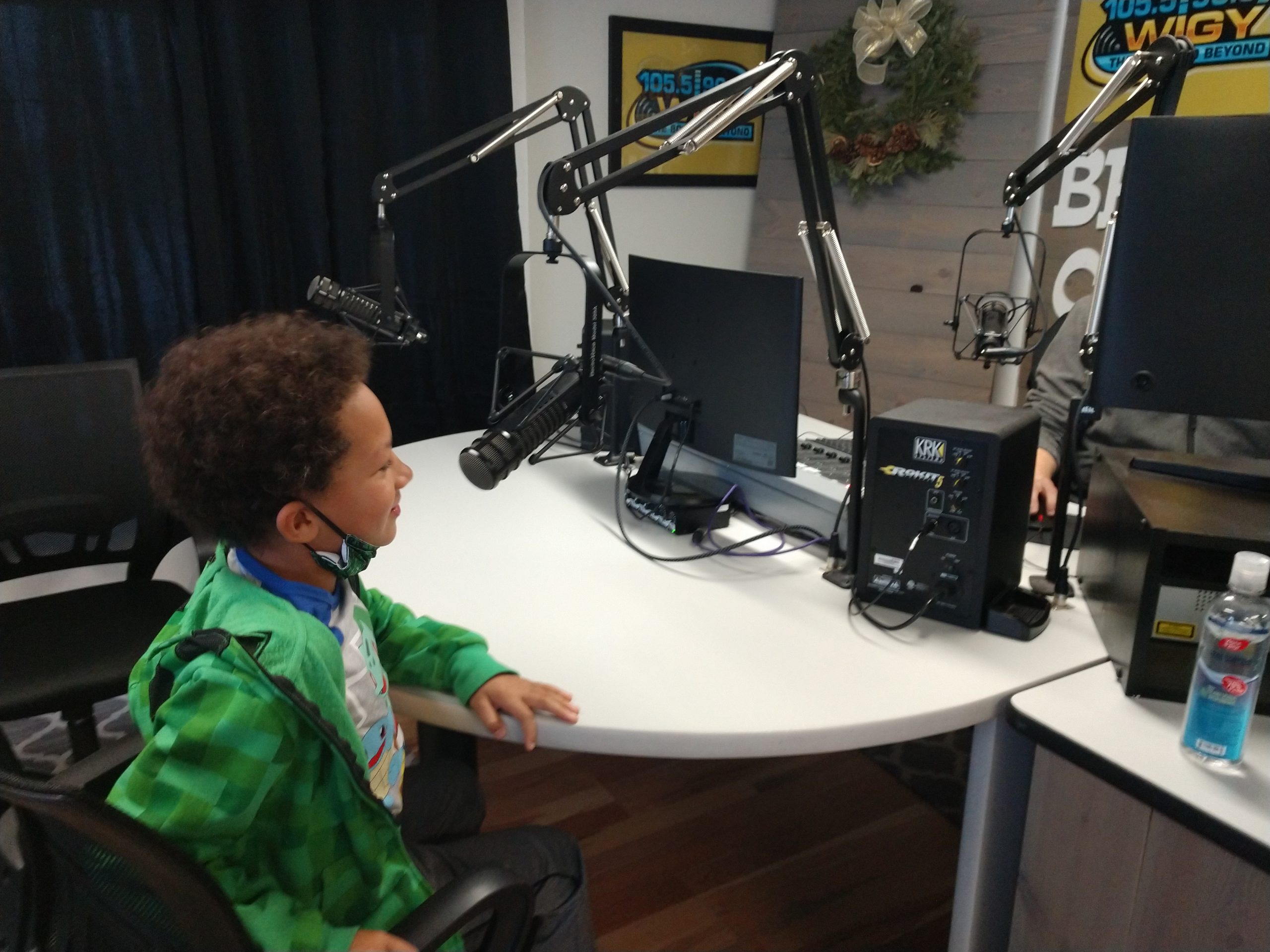 The NFL aligned with BBBS of America as an "Inspire Change" partner, to help support and promote the need for more male mentors throughout the country. As part of this initiative, and because of limited capacity at the 2021 Super Bowl due to COVID-19 restrictions, the NFL invited Bigs and Littles to submit self-portraits to be made into "cutouts" that were placed throughout the stadium.  Little Brother Andre made his radio debut at WIGY to promote our mentoring programs, and all of our excited Bigs and Littles "at" the Big Game! Read the Story Here!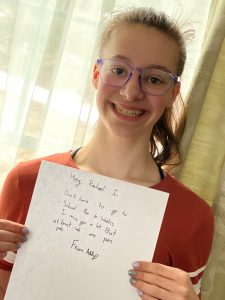 Keeping friendships strong through pen pal writing durinig Covid-19! Read all about it in the Morning Sentinel!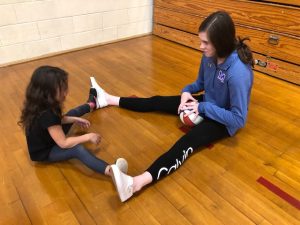 BBBSMM launches #BiggerTogether to keep matches connected during Coronavirus epidemic and welcomes local kids to support Littles with letters of hope. Watch the new coverage on WABI TV 5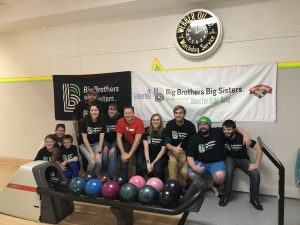 WABI TV5 was with us at Bowl for Kids' Sake in Bangor. Watch the story HERE!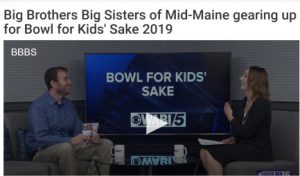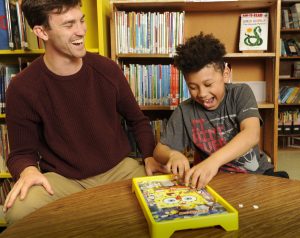 Welcome Sarah Peabody to our Board of Directors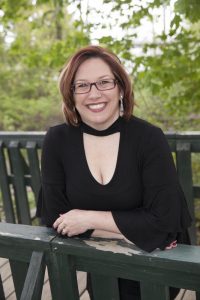 Long-time, devoted BBBS volunteer and Big Sister joins BBBS Board.
https://www.centralmaine.com/2019/08/24/big-brothers-big-sisters-adds-peabody-to-board/?utm_source=Headlines&utm_medium=email&utm_campaign=Daily

Congrats to Edward Little High School graduate and Big Sister Jenna Fowler! Read all about her outstanding volunteer service in the Twin City Times!
https://twincitytimes.pageflip.site/publications/TwinCityTimes#page/4

Garin Veris helps promote the June 10 Golf for Kids' Sake at Martindale Country Club in Auburn on Maine's Big Z! Listen to the interview!
http://mainesbigz.com/garin-veris-new-england-patriots-alum-big-brothers-big-sisters-golf-for-kids-sake-fundraiser/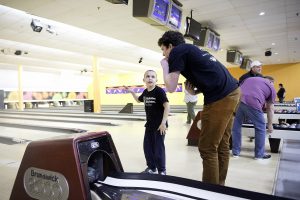 Matches come out to support the program that introduced them in Androscoggin County.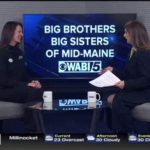 Watch the February 7th interview with our Executive Director Gwendolyn Hudson!
https://www.wabi.tv/content/news/Big-Brother-Big-Sister-of-Maine-505497511.html

"When Assistant Store Manager Jake Schwarz asked Gonzales if he would help with the annual fundraiser, his response was "Yes, tie me up." 
https://knox.villagesoup.com/p/grocery-store-employee-raises-money-for-good-cause/1799716
"Our core model of building bridges in communities by connecting one adult with one child and supporting that match at every stage is the same, but the urgency is greater than ever. We want people to stand with us. Help us defend every child's potential and our role as adults in helping children achieve their best possible futures."  Gwendolyn Hudson, Executive Director
https://www.turnerpublishing.net/news/2018/11/26/big-brothers-big-sisters-of-mid-maine-unveils-new-branding/
"It's about the time spent. Just 2 to 5 hours a week, you can make a huge difference in the life of a child." Mae Slevinsky, Program Supervisor
https://www.wabi.tv/content/news/Big-Brothers-Big-Sisters-of-Mid-Maine-looks-to-recruit-adult-mentors-495311291.html
 "Every day a child facing adversity waits for a positive, consistent and caring mentor in their life is a risk to their ability to reach their greatest potential. A few hours a week can change the trajectory of a child's life."  BBBSMM Community-Based Manager Renee Igo
https://www.centralmaine.com/2018/10/04/local-youth-waiting-for-big-brothers-and-big-sisters/
"This generous gift will directly support local children facing adversity by matching them with caring, responsible adults and teens who, through positive 1-to-1 mentoring, help them reach their greatest potential."  BBBSMM Executive Director Gwendolyn Hudson
https://www.bhbt.com/bar-harbor-bank-and-trust-employees-make-contributions-to-local-non-profits-through--casual-for-a-cause--program