Defenders of Potential 
Big Brothers Big Sisters of Mid-Maine's mission is to create and support one-to-one mentoring relationships that ignite the power and promise of youth in Androscoggin, Kennebec, Knox, Lincoln, Penobscot, Somerset, and Waldo Counties
We help children realize their potential and build their futures. We nurture children and strengthen communities. 
You can make a difference in the life of a child today. Become a donor, mentor, partner or advocate and become a Defender of Potential! 
Our Bigs and Littles In the Stands at Super Bowl VL!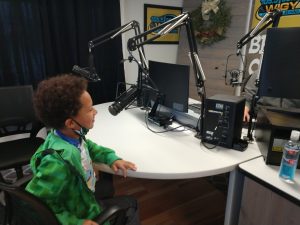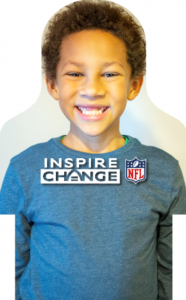 BBBS Mid-Maine Bigs and Littles are "in the stands" at the Super Bowl!
The NFL aligned with BBBS of America as an "Inspire Change" partner, to help support and promote the need for more male mentors throughout the country. As part of this initiative, and because of limited capacity at the Super Bowl due to COVID-19 restrictions, the NFL invited Bigs and Littles to submit self-portraits to be made into "cutouts" that will be placed throughout the stadium at Sunday's game.
Watch for Little Brother Andre, who made his radio debut at WIGY to promote our mentoring programs, and all of our excited Bigs and Littles "at" the Big Game!
ONE-TO-ONE IN 2021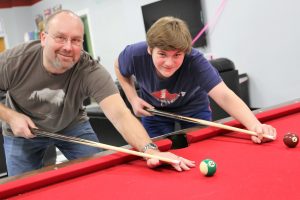 Meet Chris Paradis, who despite having a busy personal and professional life, says mentoring is about finding time for things that matter most. He and his Little Brother Evan (who is not so little anymore!) talk about life and current affairs, play games like cribbage and watch movies. Chris says the mentoring experience has been an eye opener and has made him realize the importance of giving back. 
"It's pretty powerful to be able to watch someone grow, mature, and know you are making a difference in their lives."  Learn how you can get involved ONE-TO-ONE in 2021!
------------------------------------------------------------
We're Hiring!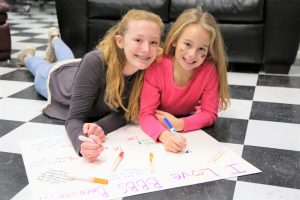 Are you a professional who is passionate about igniting the power and promise of youth through one-to-one mentoring?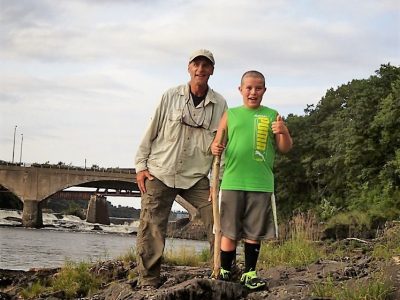 Littles Are Waiting for Bigs!
Become a Defender of Potential by volunteering as a Big Brother or Big Sister in our community based mentoring programs! It only takes a few hours a week to help change the life of a child. Learn how Richard Behr and his Little Brother Jaxen have both benefited from their 4-year relationship together. Watch the interview on WABI TV     
How does Big Brothers Big Sisters help Kasaius?
Matching
When Big Brothers Big Sisters works to match a Little with a Big, we take into account the needs, personality, interests, and goals of both the child and the adult volunteer. We introduce the Little and his or her family to the Big slowly and make sure everyone is fully committed to the match before it is made official. Little Brother Kasaius is outgoing and up for anything, so he needed a Big who was creative and had a variety of interests.
Relationship Management
Children like Kasaius get the most out of their one-to-one relationship with their Big when the Big, the parent or guardian, and the child talk openly with their Match Support Specialist. Working as part of the team helping the child succeed, the Match Support Specialist can help identify problems, brainstorm solutions, and connect the family with essential services.
Activities
When Kasaius' Big Brother saw the email from BBBS saying that there were spots open in a free acting class, he jumped at the chance to take Kasaius. BBBS affiliates across the country provide activities for Bigs and Littles and also alert Bigs to opportunities in the community. This enables Bigs to get to know other Bigs, who might be experiencing similar things and who might have great suggestions for more new activities.
Screening and Training
Child safety is Big Brothers Big Sisters' highest priority. To achieve the highest standards possible, we work constantly to review and strengthen our background check systems as new best practices in the industry emerge. We also make sure our Bigs and our staff have the training and resources they need to help Littles on their path to success.