Golf Fore Kids' Sake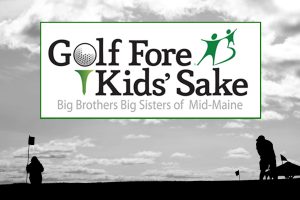 Big Brothers Big Sisters of Mid-Maine hosts 3 Golf Fore Kids' Sake fundraising tournaments on some of Maine's finest golf courses.
Register a team for one or all three! Or become a sponsoring partner and help support local kids.
Midcoast Golf Fore Kids' Sake, at Samoset Resort Golf Club in Rockport, Maine was held Friday, May 25, 2018. Thanks to all our golfers, sponsors and volunteers for a magnificent day on the course to raise money and awareness about our 1-to1 mentoring programs that change lives! To reserve a place next year, call Shawn Doll at 207-236-2227 or email Shawn.   
Central Maine Golf Fore Kids' Sake at Martindale Country Club in Auburn, Maine was held Monday, June 18, 2018. We appreciate all who came out to golf and support our local programs in central Maine. Interested in joining us next year? Contact Jennifer Cartmell at 653-3857 or email Jennifer.
Last Big Tournament of the Season!
Friday, September 7th: Kennebec Valley Golf Fore Kids' Sake, Presented by Kennebec Savings Bank at Belgrade Lakes Golf Club in Belgrade, Maine. Register your team early by contacting  Mae Slevinsky at 207-592-4616 or email Mae.